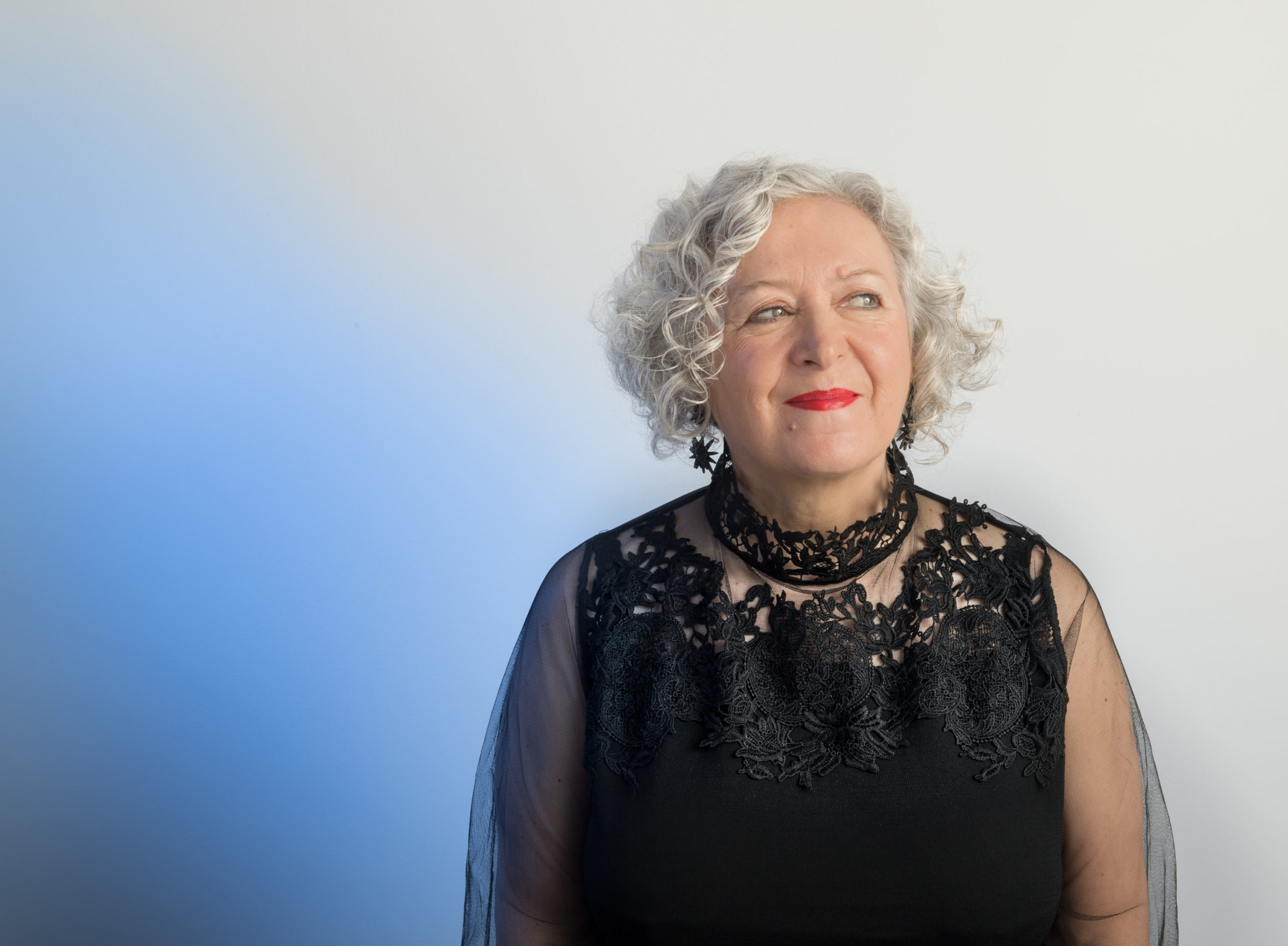 It's never too late to start any new creative process, hobby or career. As Evelyn cites, she's the "oldest newcomer in town" and released her debut album "A Little Bit Of Me" in 2018, part covers with her owns songs. But to us, she's an inspiration. In fact, once you've read here interview, have a wee watch of the Renfrewshire Councl video down at the bottom.
Q: How did you first become involved in music, how long have you been singing and writing for ?
"I've been singing as long as I can remember. An early memory is from aged about four, on holiday in Arbroath, taking part in a talent show. The MC bent down to hold the mic for me and I grabbed it to hold it myself! I sang 'When Irish eyes are smiling'. I didn't win. I sang in choirs at school and being essentially shy, I didn't really sing solo until about 15 years ago, when I attended a jazz vocal workshop. Got hooked on the workshops and started doing open mics, then little, then bigger gigs. I've always composed "little ditties", but didn't really take them seriously until I went on a song writing course run by the MU. It was really useful to learn some technique on structuring songs and also collaborating with others. I've been on a few workshops since then and always learn loads. It's good to build confidence too by getting feedback from others."
Q: Who are your main influences – Are they predominantly Jazz, or do you have others from different genres ?
"Oh my musical tastes are very broad! I've concluded there's only two types of music: good music and bad music and that's all down to personal taste. Early on, I listened to all the great singer songwriters: Joni Mitchell, James Taylor, Carole King, Paul Simon, John Martyn but I also love Led Zeppelin and Massive Attack. In jazz, I love Frank Sinatra, Ella Fitzgerald, Billie Holiday, Miles Davis, Chet Baker. And I love Opera and a lot of Classical music too. A recent song I co-wrote is Americana style. So no genre is left out – apart from thrash metal!"
Q: How do you approach writing a new song – what processes do you go through. Melody first, or lyrics then put a melody to it, or does it all differ for each song ?
"I've not got 'one' process, although I'm trying to get more organised. I don't play an instrument, so often it starts with a tune in my head and then a few words will attach themselves to it. I try to develop it from there, but I do have a lot of unfinished bits of songs. It's good if I have a deadline to work to, that will keep me focused. It's quite interesting to take someone's lyrics or tune and write music or words for them. I'm keen to do more collaborations like this and we've been building our studio at home so I can mess about with production too."
Q: What are your main topic areas for song-writing, love, loss, life etc ?
"I think it's best to write from your experience and feelings so all those themes figure."
Q: How do you get ideas for songs, do you listen to other songwriters/music artists ?
"Sometimes the idea comes from a phrase that I hear that triggers some ideas or thoughts. I'm most inspired when I'm out in nature, especially by the sea or among trees."
Evelyn Laurie album.jpeg
Q: Have you had writers block and if so how do you cope with it ? just leave it until it's ready to come out, or fight to write ?
"I've started working with a book called 'The Artist's Way' by Julia Cameron that a friend who's a visual artist gave me. It's full of useful exercises to tackle block. No point struggling, as I don't think you'll like what you come out with. Go for a walk."
​
Q: You released your debut album "A Little Bit Of Me" in 2018…what was the inspiration behind it and why no album before that ?
Evelyn's album "A Little Bit of Me" is out on all usual platforms
"I call myself 'the oldest newcomer in town. Music was always on the side for me, while I worked on my day job. I was saying for years that one of these days I'll record an album, but it's expensive. I tried to get funding from a few places which all took up more time. Eventually my husband persuaded me to use our savings and the musicians I wanted to work with were available so – all lights were green!
It's called 'A Little Bit Of Me' because it has a few of my songs on it."
Evelyn gig.jpg
Photo Credit: Tom Laurie
Q: What's the plan for 2020 – more gigs etc ?
"Yes, I want to do more gigging, especially in jazz festivals. I'm booked for Langtoun Jazz Festival in Fife in June and I've been commissioned to create a show about two greats of jazz for a festival in September. I also want to record a set of Scottish songs that I've developed in jazz settings as 'My Scottish Heart'. I'm keen to collaborate with other musicians and writers too and have a few of these bubbling away. I'm really trying to make up for lost time."
Q: What stumbling blocks have you had as a music artist or songwriter ?
"Lack of confidence that anyone would want to hear me or my songs. The success of the album has really boosted that. The cost of recording and releasing an album. We were lucky that we had savings. but it's taken me a long time to get here. Lack of knowledge of all the legal, contractual etc requirements you have to meet to release music. It's a bit of a minefield and I made a few mistakes."
Q: What's planned next ?
"As I said in a previous question above, more of everything. I'm also going to New York for Tartan Week in April and hope to make some good connections, maybe even get a performing opportunity. I'd love to perform abroad."
Q: What do you think could help Songwriters/Composers in Scotland ?
"More good quality workshops on technique, collaborating opportunities, guidance on the 'business' stuff, funding and/or access to low price recording facilities for debut artists."
​

We wish Evelyn every success in 2020….
​
Renfrewshire Council
​
"Evelyn established a network for freelance creatives (Culture Connections) in Renfrewshire to allow the exchange of ideas and a chance to work together on projects. She also composed and sang a track on the Paisley 2021 album called 'Keep your eye on Paisley'. She also set up and a Jazz Café in Paisley Arts Centre, as well as inspiring the beginning of the Positive Paisley campaign with her first ever tweet! She was the inaugural winner of the Arts and Culture Award at the 2018 Provost's Community Awards."
​
Showcasing & Supporting Scotland's Songwriters & Composers
© 2020 Songwriters & Composers Scotland Magazine
​
Web: www.evelynlaurie.com