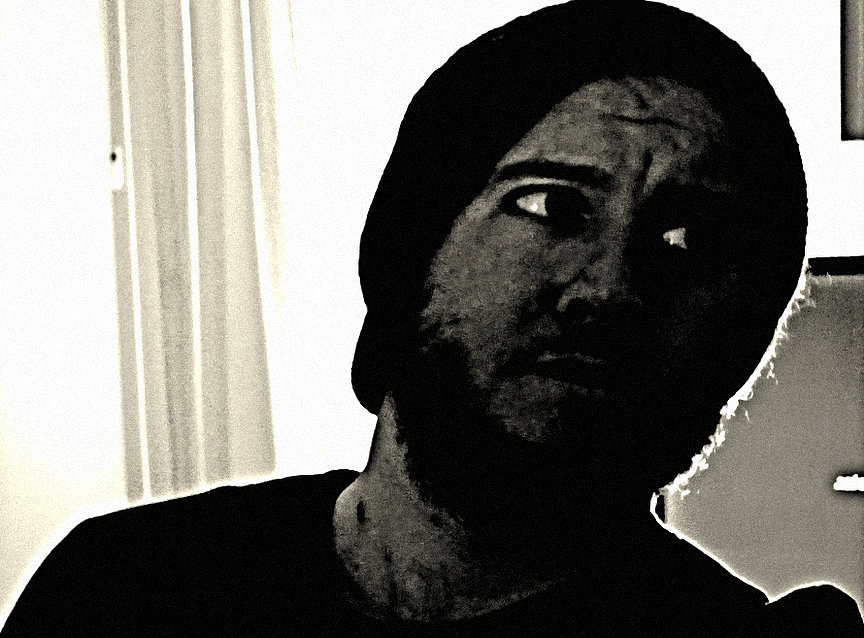 Glasgow composer Owen Devlin chats to us about his music career, film & brand projects and his new releases.
​
Owen's work has been featured on numerous Indie Films over the past five years or so and also some high profile Brand campaigns on TV and/or online i.e. (
The National Trust for Scotland
2016 TV ad, shown on STV, Channel4, Sky etc and
The Dalmore
, Scottish whisky high profile brand launch campaign for their new product ranges also in 2016). 
We delve into his composing world to find out more about his work and why he does what he does.
Q: How did you get started in music, what instruments do you play ?
"I started out learning the guitar from the age of 15. My parents bought me an acoustic guitar and I started to really get into playing and learning all my favourite songs on that. I play the guitar and most folk stringed instruments, as I previously worked in a music shop for years repairing instruments, I had to be able to check and set-up these instruments. I also play the piano and use this mostly when producing my music and coming up with ideas."
Q:  Are you self -taught, or did you have music lessons ?
"I am a self-taught musician. I took music up until 2nd year at high school then gave it up. It's probably one of my regrets, as my teacher thought I was going to be a grade A pupil, but for some reason, I decided against it. The only reason I regret that decision is more from the theory side of music. I can read a little sheet music, but I mainly used guitar tablature when I was learning the guitar. There is something quite nice about the unknown when writing music though, I think it can make you feel more creative when you are writing music, as you are making your own rules."
​
Q: Were you in any bands when younger – are you still in them now or do you prefer being solo in music production ?
"I was in a band in the early days and we gigged around Glasgow for a while. It was a great experience and worked with a lot of great friends and musicians. I've always loved collaborating with other musicians and have a lot of friends who are really into music. I always use to write with a fantastic bass player when I first started really taking music seriously. We used to analyse all the music we loved and jam away into the wee small hours. We still bounce ideas off of one another when we get the chance. I also love working alone in the studio, coming up with ideas and having your own headspace to create. There is something quite nice about the solitude of it all. Creating music is definitely more fun when collaborating, but I need both to keep things fresh"
Q:  When did the composing bug hit you. Any particular pieces of music which inspired you to pursue a composing path ?
"I luckily grew up having parents with excellent taste in music. I used to watch old cowboy movies with my dad and the scores always stuck with me. Growing up with Ennio Morricone, John Williams and Danny Elfman scores in all my favourite films must have had a subconscious effect on me. I think when I heard Hans Zimmer's 'Time' from Inception, it was one of those 'wow' moments for me. Not only because it was such a powerfully moving piece of music, but because of its simplicity, in terms of musicality. I suppose I thought I would give composing music for film after that and got into production music."
Owen's music on The NTS TV Ad campaign
Owen's music on the Dalmore's "Quintessance" new product launch online
Q: How long have you been composing for ?
"I've been composing since about 2014 I think so about 6 years give or take. Its all a bit of a blur but I think I started to get short film gigs around this time and realised I was starting my journey as a budding composer."
Q: Have you composed for Films, TV or other visual media ?
"I have composed many short film scores over the years, working in a collaborative environment with some great Directors who are still working on amazing things. I really enjoy the creative process when working on films, it's great to hear the Directors ideas and how they envision the end product. It's an absolute privilege to be given the responsibility of delivering a score to accompany their film. I've also worked on a lot of corporate work for independent production companies, covering lots of different brands. Most notably was one of my first serious gigs in "The National Trust for Scotland" TV advert which was broadcast on Channel 4, STV and Sky. It was absolutely bizarre to see that advert for the first time."
​
Q: What's your DAW and what sample libraries are you using ?
"I use Ableton Live as my DAW, simply because it's the first I learned to write music on. I know there are a lot of musicians who swear by other DAWs and would love to try them, but I simply cannot find the time to learn another one right now, plus I've never had an issue with Ableton. It's intuitive and does exactly what I want it to. A sample library I picked up recently is Cinematic Solo Studio Strings, which I absolutely love. I'm still delving into the depths with it, but so far it sounds beautiful. I was looking for more intimate sounding strings and the expression levels on this are the best I've seen/heard so far. I still use East West Symphonic Orchestra for certain things like timpani hits, or percussive effects, but I think I need a standalone strings plugin to really get the most out of the virtual instruments. I picked up Spectrasonics Keyscape a while ago for all my go to piano sounds, which has a wide range of sounds and you can get some really great results from."
Q: Do you plan to upgrade or expand your DAW / Samples / VST's or gear etc ?
"Not so much at the moment. I felt like getting more plugins in the early days of composing was the answer to creative block. But now I'm slowly realising, it just distracts me from creating the actual music. I feel I have enough tools now to create what I want to, of course it's always lovely to get a new toy, but that can be expensive and counter productive sometimes."
​
​
To further understand his art and to learn more about TV & Filmmaking etc, Owen studied an HND TV Production at Glasgow Kelvin College  He Directed & Edited The Guitar Workshop documentary below >>>>
Directed & Edited by Owen
Owen's music on Reiss Clothing menswear campaign
Q: Composing for Film, or TV, or Brands etc – which do you prefer and why ?
"I think all of the above for different reasons. If I had to pick then maybe composing for film is my preference. I think this is because I love watching films and really engage with an interesting story. I also think it also gives you more scope to play about with different ideas and lets the composer be a little more creative. You usually have a variety of different emotions to convey through music throughout film, which really tests your musical chops and gives the composer a bit more of a challenge."
Q:  Do you listen to classical music, as well as Filmscore/Soundtracks ?
"Yes to both. Most of the music I listen to these days is scores from various films, as well as anything that sounds cinematic like A Winged "Victory for the Sullen" or "Olafur Arnolds". A lot of what really captured my imagination when I was younger were pieces like Rodrigo's Guitar Concerto and lots of classical guitar pieces like Stanley Myers "Cavatina". It's just what I love listening to, but sometimes I go back to stuff I listened to growing up like John Martyn and Jeff Buckley."
Q: What's your process for new pieces. Can you compose for yourself, off the cuff when an idea comes or do you prefer to compose for a Brief, which seems to focus and fuel composers ?
​
"Right now, I love coming up with musical ideas not specifically for anything. I like when I have time to do it for myself because I enjoy it, it takes away any rules or brief you need to be guided by as well as the pressure of deadlines. It gives me a bit of freedom to work in a way I want to and my music can go in any direction it wants. Working to a brief when working on corporate work is a little different and has it's own benefits. I do feel having a deadline sometimes makes me work a little more efficiently and I love being able to work collaboratively with production companies and see the work these guys do."
Q: What genre/s do you compose ?
"I would like to think most genres I have covered. I have worked on Horrors, Thrillers, Science Fiction, Comedy's, Dramas, as well as Documentary and Brand work. I would say I enjoy working on most genres of film, as I always like a new challenge. I always thought I would struggle with comedy, as my music can be more cinematic in direction, however from what I have worked on so far, I feel I've done a good job. "
Q: What's planned for 2020 musically ?
"I have just released a new production music album and have another two to finish before April, so I will be busy wrapping these up. I release music through a few different labels at the moment, so I usually hop between this while working on short films and corporate work, where they require bespoke music. I am gearing up to work on a new short film soon with Director Simon Fox and I'm hoping to get some more film work and potentially some documentary work in the diary for later in the year."
Q: You've just released your new album, how did that come about and what's the intention/plans for it ?
"I release most of my work onto platforms such as Soundcloud and this is where a lot of my contacts came from back in the day when Soundcloud was a more engaging platform. Here, the label releasing this current album got in touch asking if I would be interested in releasing production music. Fast forward to 2020, we have released two albums with another two lined up. This album is released and used throughout Europe and some of my work has featured on talent shows and adverts abroad. I enjoy releasing Production albums, as I enjoy writing music and think it's better to have some of my finished songs out there and active as opposed to sitting in a folder on my computer gathering cyber dust"
​
​
​
Wishing Owen every success in 2020 and beyond
​
​
​
Links 
​
​
Spotify
Soundcloud
https://soundcloud.com/odevlin87
Twitter 
Owen Devlin (@OwenDevlinMusic)
https://twitter.com/OwenDevlinMusic
Instagram
Amazon
Like many great Film/TV composers of our time, their musical journey began in Pop & Rock bands when they were a little younger. Fife composer Jeff Bernstein is no exception. Jeff began playing saxophone at school, but had a real desire to play piano. After some piano lessons, which helped with theory, he went onto teaching himself more and eventually ended up in Fife based band "White China", who went onto singing deals with Island Records, MCA and Stiff Publishing.  They also had TV appearances and toured with fellow Fifers "Big Country".
Jeff recalls his time in the band.
"It was great fun and wouldn't change it for anything. Long recording periods, plenty of gigs and touring with Big Country was a privilege. The TV appearances were a real eye opener considering the first time we appeared on TV (ORS 84) we didn't have a deal and we were pretty skint ! I even had to borrow a keyboard stand from Tom Bailey, singer with The Thomson Twins "
After some years, White China split and Jeff continued with his own music, developing his love of Orchestral & Film Score, which started when he was young,  so he began learning to compose on his new DAW, using Cubase.
We asked Jeff when the composing bug first took it's bite….
​
"I've always had the composing bug, although it's become more prominent in recent years. I heard John Barry's Persuaders theme when I was 7 years old and I've been hooked ever since. I then began buying the vinyl albums of soundtracks listening to Maurice Jarre, Ennio Morricone and Jerry Goldsmithamongst many others. At an early age I would listen to Jarre's "Ryan's Daughter", "Dr Zhivago", Barry's "The Ipcress File" and Morricone's "Once Upon A Time in America". They were and remain real heroes to me."
​
Jeff's been composing, seriously, for around five years now and has composed for some Film Shorts and Features, as well as help other artists with Orchestration for their songs/music.
Jeff elaborates,
​
"I composed for the Scottish Noir film, "Blood's A Rover", a cast and crew film for "One Night in Flanders", as well as helping a number of University students out with adding music to their independent films. I also tend to help with some orchestration on local musicians tracks. There's a number of other opportunities that I'm currently working on."
Jeff's music on "Blood's A Rover", Directed by Tim Fraser Granados
Jeff's DAW (Digital Audio Workstation) is Cubase, which he's used for years and really likes. A far as Sample Libraries/VST's are concerned, he uses EastWest, Ivory II, Omnisphere, Vienna Symphonic Libraries and a host of others.
We asked Jeff if he planned to upgrade or expand his current DAW / Libraries / VST's or gear etc..
"I bought a second hand Mac about five years ago and it's now starting to struggle RAM wise and I've fully used all the available slots to upgrade, so I may need to take the plunge and go for a more powerful Mac in the future. I always upgrade Samples/VST's but tend to wait until there's a sale"
Q: What movie/s soundtracks have inspired you ?
"Once Upon a Time in America, Cinema Paradiso, A Single Man, The Ipcress File, Capricorn One, Edward Scissorhands, A Beautiful Mind, Giu La Testa, Gladiator, The Grand Budapest Hotel, Still Life, On Her Majesty's Secret Service…….the list goes on"
Jeff's latest piece of music "The Sorrow Farm" is stunning. It has so much grace an eternal hope, yet has and undercurrent of pain and sadness.
​
​
Q: Composing for Film, or TV, or Brands etc….which do you prefer and why ?
"I really like both but I think Film stretches me a lot more as there's so much to prepare for different scenes, so many textures and feelings to portray but I like the process of both, as well as a love for Filmscore, he also adores Classical too."
As with songwriters. every composer is different, with different working methods which work for them. We asked Jeff what his processes are for new pieces, does he compose for his own, off the cuff (when an idea comes) or does he prefer to compose for a brief from a Director etc, which seems to focus and fuel composers ?  
"I've composed a lot of tracks off the cuff, a lot of them are just sketches at this point and will probably never be heard, but some of them I build upon and they become properly polished and ready for some form of distribution."
 Q: Is it mostly Orchestral you compose ?
"Generally yes, although I'm working on a project with a singer just now, where we're working on a track. I've helped some musicians with their songs too, which are more rock, but I tend to always return to orchestra whether that be full blown orchestra or piano and solo strings."
Jeff is hoping to release an album later this year and continue to score for film and other related media, as well as work with others and help them bring their work to fruition.
Wishing Jeff every success in 2020….
Malcolm is an established Classical and also an award winning Film/TV composer from Fife. He composes predominantly for Film & TV, the latter in Drama & Documentary. His most notable work was for "Harry Price – Ghost Hunter", "Whitechapel – Series II", "Unforgiven", "Michael Palin & The Mystery of the Hammershoi", to name but a few and has also worked with the Royal Scottish National Orchestra, Scottish Opera, The Brno Philharmonic Orchestra, Moscow Contemporary Music Ensemble, again, to name only a few.
Malcolm's pre-classical music journey led him to play in bands, as a guitarist, pianist and composer in Harvest, from there to "JEEP" then onto founding and performing with Ricky Ross in Deacon Blue, before "Raintown" and Deacon Blue hit the big time, as he left to pursue other music projects, collaborating with Stuart Duffin and Carol Moore, in The Moors. 
​
With a music career as rich and varied as his output over the years, we caught up with Malcolm to find out more…
​
​
Q: What brought you to music, was there a divine moment with the universe showing you a path choice or did your musical journey happen gradually ?
​
"It happened gradually: I had piano lessons until the age of 14 – mostly taught by a nun in the local convent – and when I achieved grade 5, I gave it up and bought a guitar. At the time I didn't enjoy playing piano much, but the guitar nurtured my love of music."
Q: Where were you born and did your childhood shape your music in any way ?
​
"I was born in Fife, and yes during my short spell of music education, I guess you could say some 'shaping' took place. I sang quite a bit, including in an opera for young people called 'The Little Sweep' written by Benjamin Britten and Peter Pears, who actually came to see the performance."
​
Q: Classically trained, how did you become familiar with and use DAW's to aid in composing ?
​
"I discovered midi technology and started to record pop arrangements into a keyboard in the early '80s and by the end of the '80s was using midi to write and record with other musicians. With my band 'The Moors', the entire album was pre-arranged using a midi sequencer and when the band came to an end I switched to using Cubase and started recording classical ideas."
Q: What was your first DAW and what do you use now (current set up) ?
​
"My current setup is Nuendo, which is perfect for Film and TV composition, mixing and music / album production." 
​
Q: You have a plethora of exceptional work in Film/TV, Classical and also in the world of Pop/Rock, do you have any preference, or do you treat each project on its own merit when they present themselves to you ?
​
"I like the diverse challenges of working across different genres and every project requires its own approach. I try to choose projects that excite me, because it makes it so much easier to commit fully to doing a good job! It is rather special to write for a large orchestra and then hear your work performed."
​
Q: I imagine you have regular requests to become involved in Film/TV or other projects. What draws you to any given one  – is there a certain drama or darkness which attracts or resonates. And how do you decide, for instance, do you ask to see a script,  or are you more interested in seeing some visuals first ?
​
"Well, over the years I do seem to have specialised a bit in dark, atmospheric and moody dramas, so maybe I am attracted to them without realising it. Inevitably you tend to get job offers that relate to your previous work, so my track record is pretty strong in dark drama and challenging documentaries. I think you often find that the jobs choose you and I've not got round to tracking the ones I turn down, to see if there is a trend in my choices. From reading a script, it can be hard to know what a film will look like, the result is so dependent on the director's vision. So I tend to judge a project based on who is involved rather than anything else."
​
Q: Your work has been featured in countless, well known Film/TV features/dramas, you've created work which has been performed by the RSNO, you've written for and produced artists, you've arranged and produced score for Pop/Rock music, Theatre/Visual Artists, how on earth do you find time and what has been your biggest thrill and also biggest challenge ?
​
"I only take on one project at a time, since the TV work is very intense i.e. (14 hours days are normal). Also, I've learned to work quickly, which helps! Biggest challenge in the early days was working as a string arranger for David Byrne on a film score, and in terms of thrill – writing and recording with the RSNO, the BRNO Philharmonic and the Orchestra of Scottish Opera."
​
Q: As an Composer/Musician, who inspired you initially, who inspires you now  ?
​
"In the early days, I was inspired by American west coast music, including the Jazz Crusaders – also loved BB King, Bruce Cockburn and Larry Carlton. Still keen on Americana – I toured with the Willard Grant Conspiracy a few years back. I also love classical composer Arvo Part and film composer Mychael Danna."
​
Q: What advice would you give to your younger self, say, if a DeLorean pulled up outside, ready to go back ?
​
"Don't sell that Gibson SG guitar !"
​
Q: What Film or TV scores have you admired and what is your favourite film or genre ?
​
"The Mychael Danna score for the "Ice Storm" is one that stands out. I like quirky films."
​
Q: What's your work flow process when you start work on a Film or TV project  ie Do you watch the visuals over and over as well as acquire all the Film/TV Brief info you need from the Director. Are you always in communication with a Director and do you say, "first draft" ideas and send them to the Director.  How do you approach it then take it forward ?
​
"I usually start with a discussion with the director, once I have watched the (sometimes incomplete) film a few times. I'll then send ideas, usually for the start of the film and that will start a discussion and lead onto revisions and further music ideas. I don't like to supply rough mixes – I tend to always provide things at broadcast quality. Every director is different in their approach to music and how they like to work with a composer: some might provide up to a page of notes on a 30 second cue, others will just give some general comments and be more hands-off."
Q: For someone who has composed/written so much within Film/TV, Orchestral/Classical, Theater etc…what would you like to become involved in, ie concentrate on bigger scores for more feature films or focus more on Classical ?  What does someone at your level, professionally, aspire to ?
​
"I'm keen just to continue writing for TV/film and to be involved with other projects that excite and challenge me. I have a couple of personal projects in the air at the moment, so am trying to be patient about how to make them happen."
​
Q: What advice can you give to composers who are just starting out or who are at a crossroads and don't know how to take their career forward or even step into a career in Film/TV composing, how can they better their chances of success or getting their music placed on productions ?
​
"If you are just starting out and want to be a media composer, my advice would be to try and get to know people who make films / games, and where possible collaborate on speculative projects to get experience and make contacts that might be useful in the future.  Without a network of some kind, it's almost impossible to get work. As for getting music placed in productions, the same applies. However, it's pretty difficult these days, because everyone is chasing this goal: you are competing not only with other media composers, but all the publishers and the pop world too. You need contacts in the industry to help you get noticed."
​
Q: I've heard it said that composers/music creators would make good Film/TV Editors, as the processes are similar with fluency and continuity, constructing a landscape etc….and you appear to have a love of photography/the visual field. Have you ever toyed with the idea of Directing or Editing ?
​
"No – I'd be a terrible Director / Editor, they have very specific skills which I just don't have. I'm in awe of those that do these jobs well."
​
Q: What are your preferred sample libraries and why ?
​
"Some of the Spitfire samples are good – some nice realism amongst the libraries – although they are expensive. I tend to purchase a library for a particular project and then of course, if it's good, hang on to it! I also create my own library of sounds for each project, which is fun and can help in the development of a distinctive sound."
​
Q: When mixing, do you have any preference to balancing the mix ie (in FilmScore or Classical pieces, do you follow a Hi to Low mix, with Contras/Cellos/Bass to the right and hi end panned to the left, using the Orchestral stage layout ?
​
"When I'm mixing an orchestra for TV, I do not follow the convention of placing the instruments across the stage, since the placement of sound in film is crucial and relates to the drama. So I mix according to the picture I'm looking at."
​
​
​
​
Wishing Malcolm continued success in 2020….
By Pete Carroll (March 2020)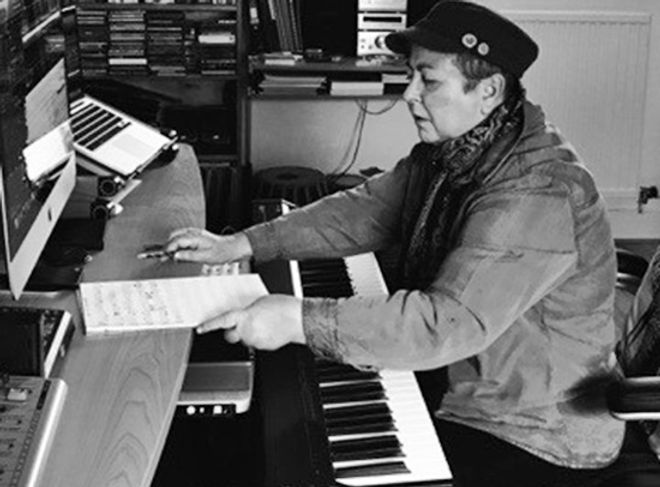 They say that what we endure in life, comes out in our music. Like many a great master before her, the great depth, the meaning and the feeling imbued in Shona's work only affirms that sentiment.
​
With a delicate empathy for the wounded and the emotionally slain, Shona's piano and orchestral pieces are awash with vivid imagery Chopin would nestle with. It was a pleasure to catch up with her and find out more about her life and stunning work.
​
At the end, listen to Shona's "Memories of Warsaw" (Soundcloud link at the bottom).
Shona 2.jpg
Q: How did you become involved in music and what is your primary instrument ?
"I started playing the piano by ear. My mum played the piano very well, and she loved to sing. That drew me to the piano initially. My dad played the bagpipes – but they had the opposite effect on me."
Q: Are you self taught, or did you have lessons ?
"From the age of three – I began top plead to go to piano lessons. Eventually my mum and dad sent me when I was eight years old – it is better to go from aged five years, as music is learned as a second language at that age. The older you get, the more difficult the challenge."
Q: Have you been in any bands, or orchestras previously. If so, how does that differ from the more solitary lifestyle, or working environment as a composer ?
"I joined a folk band as a fiddle player when I was fourteen, I played in many amateur orchestras including Fife Youth Orchestra. It was such an amazing feeling to be part of the huge sound that a full orchestra produces. I played in many amateur bands and I also played with Ricky Ross of Deacon Blue. We were both at college in Dundee at the time and we gigged round the church halls. I then went on to play in a professional function band for over twenty odd years. The solitary life of a composer is so much different than being part of a band. You have to find discipline in your work. When I get stuck, whether it be computer related, or DAW related, I know having the company of others helps greatly, it can be very difficult working on your own."
​
Q: When did the composing bug hit you. Any particular pieces of music which inspired you to pursue a path in composition ?
"The composing bug hit me when I was in my twenties. I was watching a documentary with my dad and it was all about a composer who worked from home. He had an old keyboard, a video player and a cassette player. He laid down notes as he went went through the film with the time code. It was so interesting, it opened my mind to the possibility, that perhaps one day, in the future, I could do that.
I composed music for children's theatre, and I also composed music for a theatre company that I created in my capacity as a Drama Co-ordinator, for adults with learning disabilities, which was back in the early 1980's.
(This is for you Pete!) – Several years later I had a strange dream. As I drifted to sleep I heard an orchestral chord being played. The chord hung in the air for so long, that I wondered why it hadn't moved. Then I heard a voice say, 'You are making this music. Move the french horns up a third and you will find out. After that take the strings and do with them what you will. I got so excited when I realised I was making the music. The next morning I couldn't wait to tell my dad, his response was -'Just imagine if you could actually do that!' Years later I bought East West Symphonic Orchestra, and tears ran down my face, as I constructed a passage with it. I feel I need to have time to return to it, because it is something I really enjoy – orchestral music.
I loved Peter And The Wolf as a child, I would say that music inspired me, as well as the Peer Gynt Suite by Grieg – I loved the Hall Of The Mountain King, as well as other numbers of that suite. I love Bach, and I worship Chopin. I studied music for four years full time, beyond High School, and I was exposed to so many different types of music during that time. From huge orchestral scores to complex studies by Bach, who I also greatly admire."
​
Shona's wish to be able to compose for Film came true in 2018, when she composed for scenes in the Scottish indie film, "Their Dreams of Lisbon", directed by Tim Fraser-Granados (below). The other video / piano piece is taken from Shona's Youtube Channel.
Q: How long have you been composing for ?
"I have had my studio equipment for a few years now, but I have gone through difficult periods of ill health during that time, that pulled me away from the studio. On my return last April from a lengthy period off my feet, because I required a back operation – I composed thirty odd piano pieces. I will be returning to work with orchestral instruments again, as I have acquired more suites of samples and I can't wait to get going in the studio this year."
Q: What's your DAW and what sample libraries are you using ?
"I use Logic Pro and my sample libraries and VST's are listed below;
East West Quantum Leap , Symphonic Orchestra. Symphonic Choirs, Gold Grand Piano's grand pianos: a Bechstein D-280, Steinway D, Bösendorfer 290, and Yamaha C7 , Spitfire Audio, Albion1 Drama Kit, Spitfire Felt Piano, Berlin Orchestral Collection Inspire 1 & 2, Heavyocity , Vocalise 1 &2, Aeon Collection, Aeon Rythmic, Aeon Melodic, Evolve, Punish, Native Instrument Massive Damage, Arturia, Analogue Laboratory, Waves, Reel ADT, Smack Attack Grand Rhapsody Piano."
Q: What's your studio set up, what does it comprise of ?
"27inch Apple iMac 27inch, Alesis monitors M1 Active M2, a Scarlett 6i6, a Presonus Fader Port, Roland A-88 midi keyboard, 3 external hard drives, one is a Sandisk Extreme 500 SSD, there's a Seagate 1TB and SAMSUNG 2TB SSD. Beyerdynamic DT 909 Pro Studio Headphones. AKG condenser microphone. Tyros 5MX keyboard."
Q: Do you plan to upgrade or expand your DAW / Sample Libraries / VST's or gear etc ?
"I have my eye on the Korg Wavestate Wave Sequencing Synthesizer. Wave Sequencing 2.0 and extensive modulation with hands-on control. I want to spend time working in different genres, other than solely orchestral or instrumental. It's a fine size for fitting into my stUdio."
Q: What movie/s soundtracks have inspired you ?
Lord Of The Rings – Fellowship Of The Ring – Howard Shore
The Last Of The Mohicans – The Gael – Dougie Maclean
Out Of Africa – John Barry
Gladiator – Now We Are Free – Hans Zimmer
Indecent Proposal – John Barry
Q: Composing for Film, or TV, or Brands etc…which do you prefer and why ?
"I have only composed for film so far, but I am happy composing for anything required of me."
Q: Do you listen to classical music, as well as Underscore/Soundtracks ?
"I frequently listen to classical music, I love Chopin, Bach, Beethoven, Handel, Debussy, and Brahms, and I particularly love the Elgar C'ello Concerto – it gives me goosebumps, it's so moving."
Q: What's your process, for new pieces. Can you compose for yourself, off the cuff when an idea comes or do you prefer to compose for a "Brief", which seems to focus and fuel composers ?
"I enjoy composing for myself and for a Brief. When you know exactly what the director wants, it's exciting to get to work."
Q: Is it mostly Piano/Orchestral you compose ?
"At the moment I have been composing mostly for Piano, because it's something that I enjoy doing, but having bought some new samples recently I'm looking forward to composing in a wider spectrum, involving all kinds of instruments."
Q: What's planned for 2020 musically ?
"I plan to produce an album for piano. Beyond that, I'm going to get into the studio and start working on orchestral music again, and any other genre of music that I feel like at that time."
Shona Dryburgh
Composer – Piano / Orchestral
​
www.shonadryburghcomposer.com ​
Born out of the small record shop in Jamaica St in Glasgow in 1992 (and I still have my 5 Vinyl Picture Discs I bought from it in 1985 !!), 23rd Precinct Music set up it's own label "Limbo Records" and a music publishing arm to support the label, which had great success in the 90s. It has evolved since those early days with a worldwide presence in Dance Music, as well as more recently over the past few years, artist rosters of Singers and Songwriters. They are also partnered with Notting Hill Music in London. We spoke with 23rd's Music Publisher Susan Montgomery about her life as a Music Publisher and what that involves. She also offers some advice to music creators/ songwriters…
Q: 23rd Precinct have grown so much since it's inception in the 1990s, from it's humble beginnings as a record shop in Glasgow. How did you become involved and what's your background ?
"I know it's crazy to think I wasn't born until '93 so missed out on what seemed like the glory days on vinyl. I came to work with 23rd Precinct Music after attending college (Glasgow Kelvin College) and a position became available at 23rd Precinct. My lecturer at the time was a writer with 23rd and recommended I put in an application and low and behold I was successful! During my time at college I was always getting involved in putting on gigs and working the door or the cloakroom just to get my foot in, meet people and hopefully land a job at some point. I struck luck when I got to tour manage a cool pop band and was super fortunate to travel parts of the world I thought I'd never see! I'm forever grateful for those opportunities."
​

Q: Presumably your working day never stops, all day. What do you do to relax and who are you listening to now (musically) ?
"You're right – it never stops. Like a bee, my brain is always buzzing about new projects and wanting to work with new artists. I love to relax by sometimes going to boxing or swimming. Right now, Scottish artists I'm into are Watgood, Russell Stewart, Deni, Scarlett Randle, Vagrant Real Estate and this project called Plant Pot. In terms of international artists, I've relit my love for bands like Khurungbin and Beach House recently which has helped with relaxation. "
*Q: What's the daily/weekly life of a Music Publisher like – what's the norm routine ?
"It varies so much but generally my core duties include communicating with our writers, registering new tracks, registering live shows, coordinating co-writing sessions, writing camps, pitching to labels and other publishers in a bid to secure collaborations or signings, pitching catalogue tracks for placement in tv, advertising, films, trailers etc. Sometimes I spend days just working on administrative tasks like entering metadata, processing our writers live performances so they receive PRS royalties. Other days, I work more on the creative side, connecting with new label A&Rs and presenting some of our writers, producers for songwriting camps or exciting collaborations. No two days are ever the same. "
23rd shop.jpg
Q: How often do you sign new music/artists and what genre do you specialise in ?
"On the publishing side, we don't sign writers that often, maybe a couple a year. We work across genres, from Electro-pop, Reggae Metal, contemporary Folk and everything in between."
Q: Does 23rd deal with Sync/Licensing, is that part of your remit and how do you sign new music – Do you have a vast network of contacts etc who point you in the direction of what's hot ?
"Yeah that's something I do regularly – we don't sign music only for sync, for us it's about working with our signed writers and making sure they feel they're getting valuable exposure in return for choosing us as their publisher. There are great sync agencies out there but they act more like a library. We're really involved in our writers careers and development. I pitch regularly to music supervisors in a playlist format. For example I might base a playlist on new music we've got in our catalogue or might tailor it to a specific lyrical theme 'adventure, empowerment, reflecting on good times' or might base it on BPM or a mood."
Q: What advice would you give Songwriters/Composers, Music Creators out there, who perhaps want to secure Publishing / Sync deals and/or get their music onto Film/TV or recorded by another artist ?
"I would also say a good point for aspiring musicians to seek our sync opportunities is to do your research. Find out who the agencies are that are working on ads you like or campaigns you like. The internet is a wonderful tool for finding that information so be thorough and commit time to research. Learn how to present your music – most supervisors prefer to receive music which is a link to streaming with option to download. Always have the correct metadata attached to your tracks."
​
Q: What's the best asset/s a new Publisher could have to survive in the music industry and maintain longevity ?
"I think it's important to try keep up with trends and changes in the industry – that will help. Attend networking events, conferences and workshops. It's important to keep a toe in with new and emerging writers and be aware of what's happening in the world.
In this digital age, unfortunately although music consumption has become incredible accessibility the downside is that the return on sales is not what it once was. That said, I think as a publisher, writer, label, or whatever area you're working in – it can be important to seek other opportunities often out-with your area of practice. Collaboration is great. Go collaborate."
​
Q: Why do Music Publishers not really accept unsolicited material and what can say, Songwriters do to submit their music/songs to Publishers ? is there a preferred procedure, or networking (but most Publishers are in London, USA etc), 23rd Precinct run monthly networking events, is that advisable to attend, if they're still on each month ?
"I think there's no harm is sending your music to publishers and labels but make sure you're material is the best it can possibly be. Be concise in your initial contact, a brief outline of you and your project and a link to some demos is suffice. Often music organisations *ourselves included* get hundreds of music submissions a week. Unfortunately we're not in a position to help everyone but will do our best to try to point anyone who comes our way in the right direction.
Our monthly networking events have been fun, they're a really relaxed, friendly way for us to meet prospective writers and just generally host a night where people can come along, mingle with like-minded creatives, ask the 23rd Precinct team questions and just have a laugh. We welcome everyone along to our next event which takes place in Barras Art & Design Centre on Thursday 27th Feb. It's free to attend and all welcome. "
​
Q: How should Songwriters/Composers approach Publishers – can they do that on spec or should they do more research into the Publisher and ascertain what music they may be looking for and then "asking" if they may submit work/s ?
Like I mentioned in the previous question it's good to be concise, get to your point quickly and send your best tracks. I would say sending between 5-10 tracks is deal. Sometimes when we are overwhelmed with information that can be an immediate turn off. I would recommend getting a 'one sheet' together which you can create on a website like canva.com where you can add your biography, press shots, links to socials, add quotes etc and it's all visible on one sheet. So highly recommend aspiring writers do that.
*Q: What's new or next for 23rd Precinct ?
We're only in Feb but we've got so much planned for 2020 including new releases coming up on First Run Records from Scottish indie psych rockers Fauves. We've got more plans for networking nights and continuing to press on with sync pitches and developing new relationships with label A&Rs. We're also putting plans in place for the 4th edition of Resonate which will be taking place at BAaD this November. So yeah we've got a bunch of stuff planned so keep in the loop on our @23rdprecinctmusic socials.
Q: You are now involved in a new Record Label, how did that come about and what do you do in that realm ?
"Dealt With Records – that's a label I co-founded with my partner Donald and quenches our thirst for really hot deep house music. It's fun to have a little side project to work on outside 23rd Precinct Music. We've recently had our second release from Edinburgh DJ/producing duo LF System – http://hyperurl.co/m65x26
Q: What's the best thing artists can do to make them more appealing to a label, what do they look for at the core of the artist ?
"Know yourself and your sound. Be confident in what it is you want to achieve. Success looks different to every single artist out there, so identify things you want to achieve that vocalise that. Present your best work."
Q: Finally, What's the best advice you could give to music creators in Scotland ?
"I repeat, know yourself and your sound. Spend time honing your craft and utilising all the excellent resources which are available in Scotland and beyond. "
​
​
​
Wishing Susan & 23rd Precinct continued success in 2020 and beyond
​
​
www.23rdprecinctmusic.com
​
By Pete Carroll (March 2020)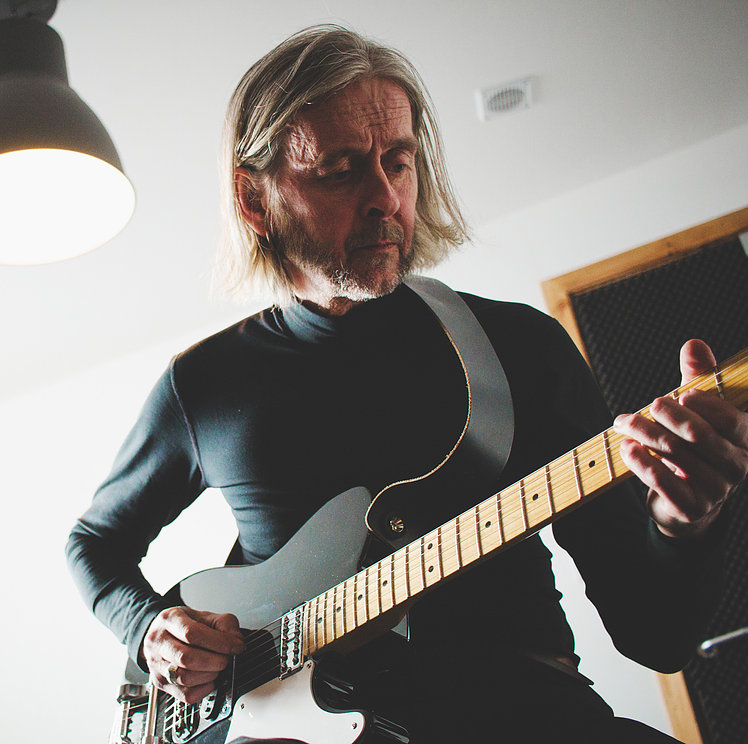 Photo Credit: Troy Nelson
Former Swiss Family Orbison founder (with Danny Wilson's "Kit Clark") and erstwhile guitarist with The Pearlfishers, Keith Matheson's new solo album is a cracker, or rather, a KEKKER !
​
For his new album, Keith teamed up with former Swiss Family bandmates Gregor Philp and Dougie Vipond (both of Deacon Blue), Ged Grimes (ex-Danny Wilson and now Simple Minds) and SAY Awardshortlisted Dundonian Andrew Mitchell, to record his first solo project. Well crafted songs. superb musicianship, which you would expect from Scotland's finest musos and great production.
Keith is one of those guys you could spend hours chatting to about music, a "muso's muso" if you will. Sadly I lost out, as this interview was carried out via email. However, that does not detract from the information he kindly shared.  His new songs are very personal to him, which in his words "illustrate the power of reflection". He shares the album' and songs background with us…
​
​
Q: With many years spent Recording/Touring with "Swiss Family Orbison, The Pearlfishers etc what determined the "right time" for you to release your first Solo album and how did it come about – what was it that fueled the songs and "need" to release ?
​
"I had taken a break from music and went back to Uni to study Interior Design, got my degree and worked for architects for around 8 years. Also my youngest daughter came along, so music had to take a back seat. We (The Swiss Family Orbison) decided to do a short Reunion Tour back in 2016 and that rekindled my love for playing live again. I had been writing a few new songs in between and it was Gregor who really pushed me to think about an album as a project to get back in to music."
​
Q: You've been in the business for a long time. Was it inevitable for you to release your own work/songs/album ?​
​
"I don't know if it was inevitable, but I was very happy with the quality of the new songs I was writing and just thought, what's the use of writing these if nobody is going to hear them."
​
Q: Were you in full control of the songs and production, or did the band members add in their own characters and musical nuances during song development/recording stages  ?
​
"Pretty much, although I didn't dictate exactly what the guys should play. We've known each other and played together on and off for the better part of 30 years and given they are all so very talented, I just trusted them to lock on to the vision for the album (which they did)."
Keith produced the album, so retained to some degree, the vision/sound for the album/songs. so we asked him…
​
Q: How does the overall sound of the new album differ from say others you've been involved in with Swiss and  The Pearlfishers – Is this album distinctly you (in your ears) ?
​
"With 60% of The Swiss Family Orbison on it and given I'm a Swiss co-writer, it's got a fair amount of similarities to both Swiss albums."
​
Opening track of the album "DOVEROVERLAND" which Keith describes as "An observation on how, as we get older, you remember past relationships more fondly. I kiss all my friends and that's a good thing. Love is the way forward."
Photo Credit: Troy Nelson
KEKKER – TRACK BY TRACK
Doveroverland – This is an observation on how, as we get older, you remember past relationships more fondly. I kiss all my friends and that's a good thing. Love is the way forward.
My Dog – The loss of my brother brought on a long-standing deep depression. This was written as a cathartic release. It's also an observation on the ability of the dark to appear and disappear over a long period of time – and how frightening the invisibility of that darkness can be.
Parachute – This examines my regret in not having been more what you could call "successful" in my life. (Still I wouldn't change a thing.)
Uncommon Angel – Looking back on various encounters, this reflects on the invention by thirtysomethings of the perfect partner.
Mercy – This is simply an apology to my elder daughter.
Real Wood People
It's important to appreciate good friends and this is a celebration of all the good friends I have found in my life. It's also a wringing of hands regarding the state of the planet.
Family Bird – A love song for my daughters.
Poor Spy – We spend our whole life looking for 'the one'. It's like a covert mission – observing others, dissecting previous ' mistakes' and then, out of nowhere, along she or he comes.
Friendly Friendly – How painful break-ups can, and sometimes do, result in the closest of friendships.
Suppertime – A promise to my wife.
​
Q: Did you demo the songs first to iron out any issues ?
"Yes I did on my ipad (all parts)"
Q: Do you have a home studio (DAW) to draft out new songs ?
"Just Garageband on the Ipad with an Irig 2 interface. This programme is MADE for guitarists!"
Q: What's the plan for the album – any Tour planned ? (as we all know trying to get members of a band or musicians in a room at one time is nigh on impossible..)
​
"Just a couple of acoustic in-stores initially and we'll see how sales go. All the guys as you can imagine are incredibly busy."
​
Q: Where did the band name "KEKKER" come from ?
​
"It's my nickname."
Q: You're also releasing on Vinyl, is that important to you – What's the reason to do that ?
​
"Very, but probably because I grew up in the 70's and buying a new album was a very special experience, which I hope is coming back."
Q: Do you miss Touring/Gigging ?
​
"Yes I do, not the sleeping in a transit van bit, but all the rest."
​
Q: What was the biggest challenge in relation to the album and how long did it take to record ?
​
"Getting the guys together, finishing writing songs and funding it! We recorded all the guys parts live in 2 days (because they're amazing) and I went back a couple of times to overdub my guitars and vocals."
​
Q: What's next for 2020 ?
​
"The next album is written but let's see how this one does."
​
Q: And finally, what advice would you give to up and coming bands/songwriters in Scotland ?
​
"Just keep the faith, keep writing and playing and your songs will just get better and better. I'm not going to lie it's very hard to get noticed but for this generation social media seems to be everything and the younger guys will be all over that! (Steep learning curve for me)"
​
​
​
​
​
Wishing Keith and all the guys in KEKKER the very best with the new album and continued success in 2020​
​
​
​
https://kekker.bandcamp.com/releases
​
​
​


Photo Credit: Troy Nelson
By Pete Carroll (March 2020)
The multi talented duo, Caroline Gilmour and Marissa Keltie, form "The Eves", a pop outfit based in Edinburgh. They've been setting stages alight (figuratively of course) and melting hearts since 2016.  Marissa is a Singer-Songwriter in her own right, a session musician, a commercial model and a voice-over artist, who also has a Degree specialising in Saxophone and Piano (classical). Marissa's grandfather was in "The Jimmy Shand Band", so music definitely runs in her family.  Caroline is a Songwriter, Musician, Podcast Presenter and Creative from Edinburgh. She's also a No 1 selling songwriter with her EP "Electric Waterfalls" in 2016.
Gear Used
Marissa: Roland digital pianos
Caroline: Taylor and Gretsch guitars using D'addario guitar strings
Shure microphones and in ear monitor systems
We caught up with the dynamic duo to ask them about their music background, their writing processes and what's planned for 2020.
​
Q: How long have you both been musicians and what inspired you both to become singers/musicians ?
​
Marissa — "We've been musicians for a long time.  We've been writing and performing together for around three years. I have a BMus (Hons) degree in Classical music and I've had a full time career in music since then, as a vocalist and pianist.  I love great acts such as Carole King, Paul McCartney and Fleetwood Mac.  I also love harmony which inspired me to work as part of a duo.
​
Caroline –  "I didn't study music after leaving school (I went on to become an Accountant sadly!), but have played guitar and written original music for many years. Our inspiration has definitely come from the many fine female singer-songwriters of the past 20 years.  I'm a huge lover of 80s music, so love a good pop song with catchy chorus!  I am a huge Alanis Morissette fan and it was after listening to her debut album Jagged Little Pill that I decided to start learning how to play guitar.
​
Q: Did you first develop your songwriting individually and what artists or songs did you take inspiration from ?
​
"We'd both been writing individually for a while before The Eves."
Caroline says , "my inspiration has come from many artists and genres.  Ranging from of course Alanis, to KT Tunstall, Sheryl Crow and of course 80s pop.  You can throw in a little Foo Fighters and some electronic dance as well for good measure."
Marissa adds, "back in the early days it was Alicia Keys for me – she was the first modern artist I had seen play piano and sing when I first started out."
"We've also taken huge inspiration from artists we've listened to together, such as Lissie, The Pierces, First Aid Kit, Joseph, Jade Bird, Coldplay and many more. As songwriters, and composers, we tend to live in a wee island bubble for a while. during the writing process."
Q: How do you both deal with writers block, if it happens and what do you do to deal with it ?
Caroline – "We think it makes sense not to force anything.  There will be spells where we're super-creative and the songs just flow, often very quickly.  There are of course spells where the ideas just aren't flowing – that can be for any reason really e.g. tiredness, busy with life in general or just feeling a little uninspired.  We help each other out of it by just being patient, and then encourage each other when we can spot a little seed growing."
We all of course approach writing differently. Some leave it, to perhaps let lyrics come out organically, some "Fight to Write", which of course is something which professional songwriters do, to sit and force the song lyrics and it's direction into submission.  (writers who may be signed to a Publisher and part of a writing team, will often talk of pushing a song until it's worked into something they and their Publisher/team are happy with – Time is money and so are results). And of course the songwriters in a band may come up with something whilst jamming/rehearsing new riffs, progressions etc with band members chipping in and generating ideas, bouncing off each other. It sure is a great feeling when it all gels and everyone is happy with the progress of a new song…
​
Marissa adds, "It also helps going to see live music and listening to new music to generate a little inspiration.  We both go to a lot of gigs together and we're always buzzing afterwards. "
​
Q: When did you both start writing and how did you end up working together ?
Caroline – "I started off writing my own songs when I was at school studying music for Standard Grade.   I kept it up when I left school, writing many songs of angst! It led on to plucking up the courage to perform them in local bars and clubs in Edinburgh.  I met other musicians and then things just started taking off from there.  I ended up working with various producers to record an album and a few EPs and singles over the past 10 years.  I achieved my first UK No.1 single in the Official Vinyl Charts in 2016 with my track 'Electric Waterfalls'.
Marissa – "My first attempt at writing was when I was about 15, but I didn't really start properly until I was 21.  Caroline and I knew about each other from the Edinburgh music scene.  We'd both played in some of the same places and with the same musicians, but our paths didn't cross at all until 2016.  I wrote to Caroline on Facebook. to ask if she would be interested in collaborating.  We met up for coffee and got on so well!  We wrote around 10 songs together in the first month of meeting, and we really enjoy working together."
Caroline's hit "
Electric Waterfalls
"
Q: What are your writing processes. Lyrics first, then melody and music,  how do you deal with different paths for a song, in a writing partnership ie (one feels the melody and chord progressions should go one way, and other writer wants it to do something different ) ?
​
Marissa – "It varies really.  Sometimes a lyric will spark something off, other times it can be a melody or chord progression on the piano and guitar.  There's no set formula.  We of course do have disagreements – Two creatives will never always agree all of the time.  We're fairly reasonable about it (most of the time!)."
Caroline – "Normally, if I disagree with something, we go round the houses until we're right back to what Marissa suggested in the first place!  But in all seriousness, sometimes you have to go through that process to make sure you're doing what's best for the song."
​
Q: Do you both get together to write and lock yourselves in a room until you have something, or does it happen organically, with ideas from both and then work out if they should be taken further and then develop the song ?
Marissa – "We do a lot of our writing individually and then bring it together.  We know pretty quickly if a song can be taken further and is worth developing."
Caroline – "Some songs can be really tricky to finish, and there's a few we started a while back that still need a lot of work.  For example when I started writing Christmas In Summertime 8 years ago, I had about 70% of it.  I just could not make it work to finish it.  When Marissa started working on it, she managed to fill in the missing parts to absolute perfection and we finally released it at the end of last year. That's the beauty of a collaborative creative process."
As a Songwriter & Composer, it absolutely fills me with dread to think that my work would be forgotten, Published/Recorded or not and for it all to sink into the oblivion of time. As music creators, none of us would want that. This is probably why this story connected and resonated with me when I first discovered the remarkable and intriguing story of Thomas Fraser, Shetland's local hero. A Country & Western and Rhythm & Blues one at that.
In fact, I first heard about Thomas's music back in 2009/10, when I became acquainted with a good and noble man by the name of Jim Ironside, when I lived in the digs Jim provided to me when I moved down to Galashiels in the Scottish Borders from Glasgow for a new IT Support job in 2009 – (which incidentally I was laid off from 2 months later). Anyway's, It became apparent to Jim that I was a musician (evidenced by the electric & acoustic guitars and amp I took with me), also a songwriter and Jim encouraged me with my music. It was from there that I started teaching guitar, bass & drums (I was/have been a musician since the mid 80s), after relocating and being subsequently laid off.
Jim, an Aberdeenshire man, a proud Scot who loved Robert Burns, would often quote some lines from Burn's poetry to me. Jim was a former businessman, retired, with a rich and varied career behind him. One most notably for bringing the Aberdeen Angus Beef brand into existence, one of his forte's was Business Marketing. Jim loved his music. He loved Scotland and he loved Country Music. It didn't register with me at the time, new area, new chapter in life etc.. but Jim briefly told me about the music of Shetlander Thomas Fraser. Jim's wife Thelma was from Shetland, so Thomas was a local hero to them. It wasn't until some years later, perhaps 2016 or so, that I seen the documentary about Thomas Fraser on the TV, that my curiosity was fueled and I learned more about him and his work, thanks to Jim, which has led to this article about Thomas and his music. Jim sadly passed away a couple of years ago, but not before publishing his first and last book, Blue Toon.
"Long Gone Lonesome Blues"
Born on the Isle of Burra, in Shetland, in 1927, Thomas grew up to be fisherman and a crofter, but no ordinary one. He also played guitar and sang a mean Country yodel tune or Rhythm & Blues song and many more. It all started when he was young, at around eight years old, as he took up the fiddle, which was given to him by his brother, Walter, whom procured it during his time in the Merchant Navy. He was then introduced to the country yodel by his uncle and that pretty much kick started his love and appreciation for Country, American Roots and Rhythm & Blues music. Soon after, Thomas was given an acoustic guitar and this is the instrument he embraced to support his inner voice, his calling. He loved music and became a proficient musician and singer, as he would listen to Jazz, Blues and Country gramophone records, in particular, Jimmie Rodgers music and he learnt the "Brakeman's" style, playing his guitar and singing constantly.
When he was in his mid-teens, around sixteen, he became a fisherman, as one would imagine in the islands of Scotland then (and now of course). But when he was not working on the boats, he would play and sing at local concerts and weddings….albeit, incredibly shy like to begin with. As he performed more, his confidence grew and it's been said that he could "raise the roof", with his renditions of popular song then. Remember, this was the early to mid 1940s !
Country music is possibly the last thing you'd expect a Scottish islander to play/sing, especially way back then, as far removed from Shetland life and culture….or was it !!
Songs about life struggles and love resonate through all cultures and it just so happens that the music to inspire Thomas was predominantly American.
Was Thomas Scotland's first Rock n Roller ?
Thomas Fraser
"Scotland's First Rock & Roller" ?
Out of respect, I contacted Thomas's family to ask for permission to publish this piece in relation to Thomas's work/music and submitted an earlier version of it. Thomas's grandson, Karl Simpson, whom I've communicated via email a couple of times, from about 2 years ago (see end section), kindly provided additional information about Thomas's life and music. In response to my suggestion that Thomas was Scotland's first Rock & Roller, Karl added….
"Thomas had long hair on top, which he kept in place with a kind of headband (necessary to keep hair out of the way when working with fish). Anyway, on stage he would frequently take this band out and when bowing let the hair fall down. Upon raising his head the hair would swoosh back over his head. I was told this would cause a real stir in the audience. Remember that this was in the late 40s. When Elvis moved his legs some 8 years later, it caused a sensation. After another gig in Lerwick, he sledged down a hill in the snow on an upright bass together with 'Peerie' Willie Johnson… (peerie Willie was a renowned jazz guitarist here ). You could be right, this was probably around 1947-1950."
Thomas may well have been Scotland's first Rocker, but he also had a passion for recording his music too and may also have been one of Scotland's first "self produced" music artists. And another reason why Thomas's story resonates, as I too have a Home Studio/Self Produce and the fear that my digital creativity may be lost in years to come frightens me. I want my sons and their families to know my work and how much I love music. So I guess this is my way of helping out a fellow musician, by telling his story to more people so that his music and legacy continues in the hearts and ears of others, to be enjoyed.
In the mid 1950's, Thomas met and married his wife Phyllis and as they both had a healthy interest in music, they played and recorded together, Phyllis accompanying Thomas on guitar. They had acquired a Reel-to-Reel tape recorder and recorded incessantly. Home Recording really only took off with computer based systems in the 1990's and the only musician that I know of who had done any home recording in the 50s or 60s was Buddy Holly, as he recorded his last songs on a tape machine in his New York apartment (The Apartment Tapes) in late 1958, early 59 and these were to be his last recordings, as he was killed in a plane crash in Feb 1959. So Thomas was way ahead of the game, driven by a passion to play and record music. What on earth drove him to the notion that he could record music ?
Thomas recorded thousands of songs, receiving requests for recordings from villagers, some with personal messages…he was a star !
"The Shetland Lone Star".
Thomas & Phyllis are married
Karl, Thomas's grandson further elaborated on the tape machine and Thomas's home recording and it transpires that some other Shetlanders were also ahead of the game. The recording bug took hold with a few other people on Shetland. None like Thomas I imagine. Remember, some of the fisherman also gained employment in the Merchant Navy and traveled around the world, to the USA, so when the seamen returned home, they brought back American music with them, in the form of gramophone records, so Thomas and others had been exposed to American music before most people on the mainland. He also listened to the US Forces Network Radio, which played Country music.
"Regarding tape machine usage, you are correct, but I would say by the 1960s, there were quite a lot of enthusiasts with tape machines. In 1953, when Thomas got his first machine, there were already two people in Shetland with recorders. In the mid 1950s it was very rare to have one of these machines, but it caught on fast. Paul McCartney and John Lennon had their own personal reel to reel machines – Paul McCartney was here in Shetland in 1970 on a short visit. I often wonder – he was just 9 miles as the crow flies from Thomas's house and it is most likely that as Paul was strumming his guitar in the hotel in Lerwick (he took it with him), that Thomas would have been doing exactly the same in Burra. If only Paul had known, I'm sure he would have paid a visit, as they would be doing more or less the same thing. They would have got along like a house on fire…"
Thomas's newly upgraded tape machine, the Grundig TK-35
Thousands of songs were recorded by Thomas and his wife Phyllis, the family still retain approx 1000 tracks. Karl adds,
"Regarding songs, we have about 1000 surviving tracks, but there was probably more in the region of 2000. Thomas had a bad habit of recording over songs, thereby wiping what was already laid down. Many tapes were lost in some way or another over the years. There was a bag of tapes which was loaned out by Bobby (Thomas's nephew and guardian of the reels for some years), to a chap in Lerwick. The person came to return the tapes one night, but Bobby was not in. This person in his wisdom decided to leave the tapes in a carrier bag hanging off the outside door handle (in Shetland!). The tapes were never seen again. Thomas had sisters who had tapes and these were often recorded over with Top of the Pops programmes. We are lucky to have so much still at our disposal. "
Thomas, in his later years, purchased a "Levin 'Goliath" acoustic guitar, which still survives to this day. Karl tells us,
"His guitar, yes we still have it and it is in good order after a restoration. We also have his tape recorder (although it is not operational at present). We have his microphone and radio along with many of his records and sheet music."
Thomas sadly passed away in 1978, after injuries sustained from being at sea, whilst scallop fishing some months before in 1977 on his boat. Thomas's nephew Bobby had been taking care of all the reel tapes with Thomas's recordings on them in the 1980s, but as more demands for the recordings came in, (as two Thomas Fraser cassette tapes were issued previously – "Memories of Yesterday' – Volumes 1 & 2), But Bobby didn't have the time to continue with the constant requests for more releases and it wasn't until Thomas's grandson Karl heard and took a more mature interest in his grandfathers' music at his uncle Bobby's house in the 1990s, that the next phase of the Thomas Fraser story began.
Karl was amazed at the wealth of talent his grandfather had and the amount of time and effort he put into all those recordings. Thomas was a self-produced artist. One of the first in Scotland. Karl felt the world had to know more about his grandfather and his wealth of musical output. He went on to transfer the old reels to CD then eventually to digital, to further preserve their family's musical history, which is a part of music history of not only the Shetlands, but of Scotland too. Thomas Fraser was a self-contained musical pioneer, recording, singing, performing on his own, way way before it was the norm. Producing his own recordings. Had Thomas been living in Glasgow or Edinburgh, the outcome of his story would be very, very different and would have no doubt been involved with studios here or in London. I'm convinced he would have become a Producer and Mentor.
Thomas's music & life was also the subject of a BBC Documentary "The Shetland Lone Star" in 2009. World renowned guitar maker from Glasgow, Moon Guitars, produced a commemorative guitar as part of the Thomas Fraser Memorial Festival launch and the National Theatre of Scotland toured Scotland then the USA, with Duncan McLean's "Long Gone Lonesome'" in 2012.